Tire Rotation Service in East Meadow, NY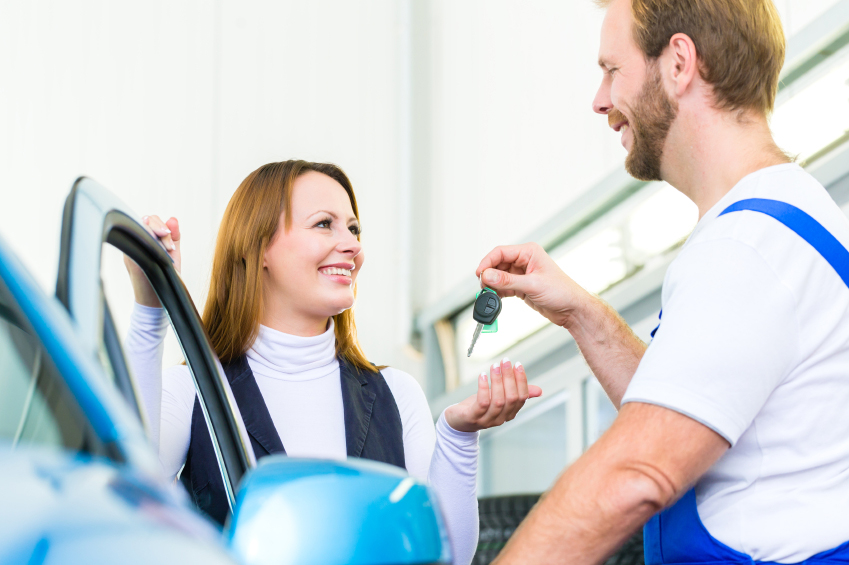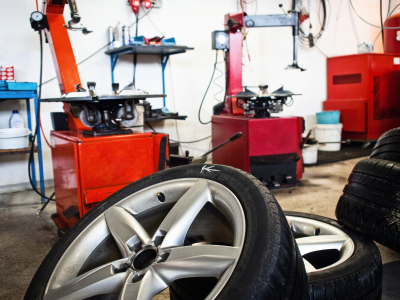 Sales Hours
516-938-4542
| | |
| --- | --- |
| Monday | 9:00 am - 8:00 pm |
| Tuesday | 9:00 am - 8:00 pm |
| Wednesday | 9:00 am - 8:00 pm |
| Thursday | 9:00 am - 8:00 pm |
| Friday | 9:00 am - 8:00 pm |
| Saturday | 9:00 am - 7:00 pm |
| Sunday | 11:00 am - 4:00 pm |
Service Hours
516-938-4542
| | |
| --- | --- |
| Monday | 7:30 am - 8:00 pm |
| Tuesday | 7:30 am - 5:30 pm |
| Wednesday | 7:30 am - 5:30 pm |
| Thursday | 7:30 am - 5:30 pm |
| Friday | 7:30 am - 5:30 pm |
| Saturday | 8:00 am - 5:30 pm |
| Sunday | Closed |
Parts Hours
516-938-4542
| | |
| --- | --- |
| Monday | 8:00 am - 8:00 pm |
| Tuesday | 8:00 am - 5:00 pm |
| Wednesday | 8:00 am - 5:00 pm |
| Thursday | 8:00 am - 5:00 pm |
| Friday | 8:00 am - 5:00 pm |
| Saturday | 8:00 am - 5:00 pm |
| Sunday | Closed |
You spent a hefty chunk of change putting a nice set of rubbers on your car – keep them in great condition for as long as possible by having your tires rotated regularly. At Autoworld Kia, we offer a quality service center that can accomplish all of your required maintenances efficiently and with competitive prices! Give us a call at 516-240-9885 to speak with a member of our staff and secure your appointment time today.
Tires play a large role in how our vehicles perform. They also come in many different styles, but the most common are winter, summer, and all-season. Depending on which you choose, your tires will have varying tread depths. Summer tires are typically flatter, and they're fantastic for dry and rainy weather, but are not equipped to handle ice or snow. Winter tires have deep treads to crunch through snow without a single hesitation, but will wear down exponentially quicker on hot, dry pavement due to their rubber composition. If you prefer a no-nonsense tire that your car can don all year round, you'll probable show preference to all-season tires, which easily transition from spring to summer, to fall to winter, without a single complaint – as long as you care for them properly.
All tires need to be rotated every six months to help preserve their tread depths, especially since the tires in the front typically tend to wear quicker from turns and take the bulk of road imperfections. When we rotate your tires, we typically swap them out with the ones in the rear, either perpendicularly or horizontally, depending on their wear patterns. This will prolong the life of your tires and prevent you from having to buy one tire at a time – especially when we all know that the best deals on tires come in sets of four!
You can often lump your tire rotation service in with your oil change service at the six month mark, but always defer to your Owner's Manual or a licensed technician on how often these services should be performed – like ours here at Autoworld Kia! We even offer a quick and easy way to contact them with our Ask a Tech form. And be sure to peruse our service specials prior to coming in to save some cash.
Why put off your tire rotation service in East Meadow, NY, when your friends at Autoworld Kia are so close? We're conveniently located at 2520 Hempstead Turnpike, so swing by soon and have your regular maintenance taken care of by professionals today!
Testimonials
Thank you!
3-11-2020
Would definitely come back
3-11-2020
Made my day
3-8-2020
Absolutely seamless
3-7-2020
Definitely recommend
3-6-2020
A+!!
3-6-2020
Wonderful
3-5-2020
Better than anyone I've ever dealt with
2-29-2020
PHENOMENAL!!
2-28-2020
Great job!
2-27-2020
My experience at Kia was pleasant
Google
2-26-2020
Great job! The service is efficient and quick!
Google
2-20-2020
We're very happy we choose a Kia.
Google
2-20-2020
So glad I went to this dealership
Google
2-13-2020
Joey was ABSOLUTELY AMAZING!
Google
2-13-2020
Hassle free and great experience
2-10-2020
Above and beyond service
2-10-2020
ABSOLUTELY AMAZING
2-9-2020
Excellent customer service
2-8-2020
GREAT job
2-7-2020
Read More