Winterize Your Car in East Meadow, NY

You've stocked up your closet with extra layers of clothing and stacked up logs for the fireplace. Now it's time to get your car ready for the winter season. Here at Autoworld Kia, our Service Department is here to help with our routine maintenance appointments and some practical tips to ensure you can brave sub-zero temperatures with ease and safety. Give us call at 526-240-9885 to schedule an appointment today!
Since they are essential for keeping you on the go with control, we highly recommend you take a few minutes to observe the condition of your tires. With the Penny Test, you can quickly check the level of treading. Simply place a penny on the tire and if you can see Lincoln's head above the tread, it's time to invest in a new set! When snow and sleet start to cover the roads, you don't want to take a risk with worn tires, since they can send you sliding when you least expect it. We carry all of your favorite brands, as well as all-season and winter rubbers to equip your sedan or SUV.
When you make a visit to our Service Department, our trained technicians can cover all the parts underneath the hood that need special attention this time of year. If you aren't sure how old your battery is, we can test its power level to make sure it will last you until spring's thaw. Keep in mind that lower temperatures cause more work for the battery, which is why you want to have peace of mind that yours is ready to keep you moving. Additionally, all fluids should be at least half full to avoid freezing. This applies to power-steering and windshield wiper fluid, as well as the engine oil. We suggest maintaining this same rule of thumb when it comes to getting gas.
While you should always keep a first aid kit in your car, adding some extra supplies for winter can make a huge difference should you happen to get stuck on the side of the road. Staying warm is the main concern, so include a blanket, extra gloves, and portable hand warmers. Flares and a flashlight can help you signal for help and enhance visibility, while a small shovel is ideal if you get stuck in the snow. Lastly, consider adding snacks such as trail mix or granola bars.
Don't wait any longer to winterize your car in East Meadow, NY! Come to your trusted local dealership, Autoworld Kia, and learn more. We look forward to seeing you soon.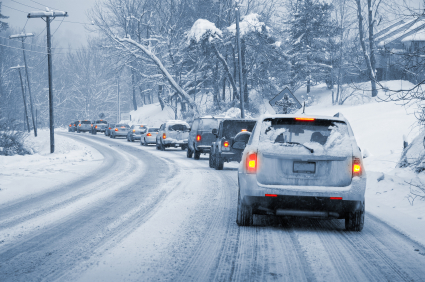 Service Hours
516-938-4542
| | |
| --- | --- |
| Monday | 7:30 am - 8:00 pm |
| Tuesday | 7:30 am - 5:30 pm |
| Wednesday | 7:30 am - 5:30 pm |
| Thursday | 7:30 am - 5:30 pm |
| Friday | 7:30 am - 5:30 pm |
| Saturday | 8:00 am - 5:30 pm |
| Sunday | Closed |
Testimonials
Attentive
10-10-2019
Peace of mind with the car purchase
10-10-2019
Very helpful
10-8-2019
Highly recommend!
9-26-2019
Top notch service
9-24-2019
Very trustworthy
9-24-2019
Extremely easy to deal with
9-23-2019
They took care of my recall faster than my regular kia dealer.
9-22-2019
You won't be disappointed!!
9-17-2019
I'm loving my 2020 Kia Sportage
9-12-2019
Customer service was top quality
9-6-2019
Good car dealer
9-4-2019
Went above and beyond
9-3-2019
I love my 2020 sportage ex
8-20-2019
No hassle, no pressure.
8-7-2019
fun & informative
8-5-2019
Great Service!
7-27-2019
In Love with my Car!
7-29-2019
Easy and stress free!
7-24-2019
Professional and Courteous
7-19-2019
Read More